After you have created a remediation plan with JetPatch, the next step is to approve it with a ticketing system. This is a manual on how to approve / reject a remediation plan via Symphony Summit.
Before we start: Please make sure you already have a remediation plan you would like to approve.
1. Login to Symphony Summit
2. Main Menu > Click on the 'Change' button and select 'Approve Change Records'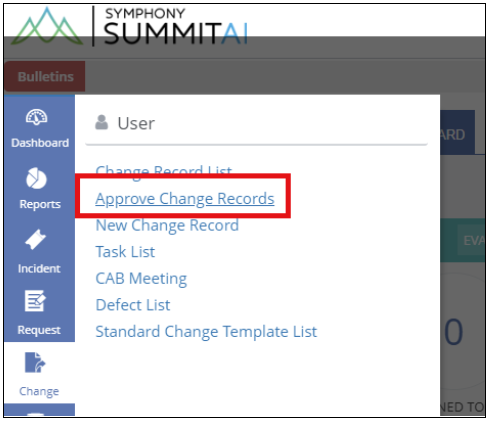 3. Hover the description and click on the RP you would like to Approve (Click on CR. NO)

4. Fill in General and Risk tabs, and afterwards click submit

5. Click on 'Approval' button -> A pop-up window should be opened -> Fill in the details -> Select 'Set Values'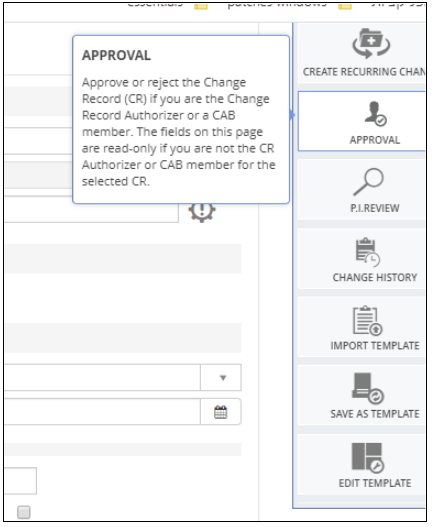 6. Change status to 'Authorize' and Click 'Submit'
7. Click again on Approval and authorize the ticket.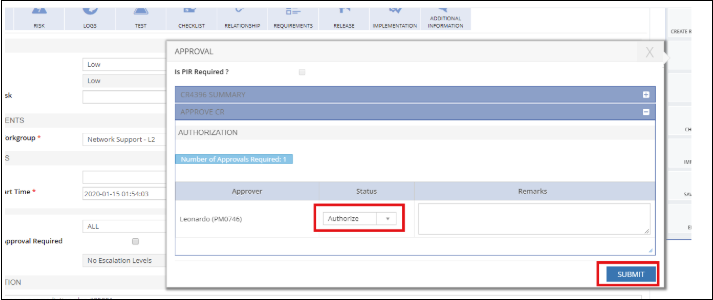 8. The ticket should be approved and these changes should be reflected in JetPatch (the ticket will move from 'Pending ' status to 'In Progress' status in the Remediation Plans dashboard.