Here you can assign servers to a particular maintenance window. Each server can only be part of one maintenance window.
Maintenance Library
The Maintenance library contains a list of all the endpoints and the Maintenances Schedules they are assigned to.
To view the Library Select

Maintenance

from the main menu

The Search bar at the top left corner will enable you to search by endpoint name only

You can also filter the library for Endpoint Groups and Maintenance Schedules

Once a Schedule is added you can view its details by clicking on

View Schedules

in the last coulomb

Assigning servers to a Maintenance Schedule
Select

Maintenance

from the main menu

Select the endpoints you want to assign to the Maintenance Schedule

Click on

Assign To Maintenance

> a pop up will appear with a list of the Maintenance Schedules you have created (see Maintenance Schedules)

Choose maintenance schedule and click

Assign Maintenance

To remove a Maintenance schedule click on the X in the schedule tab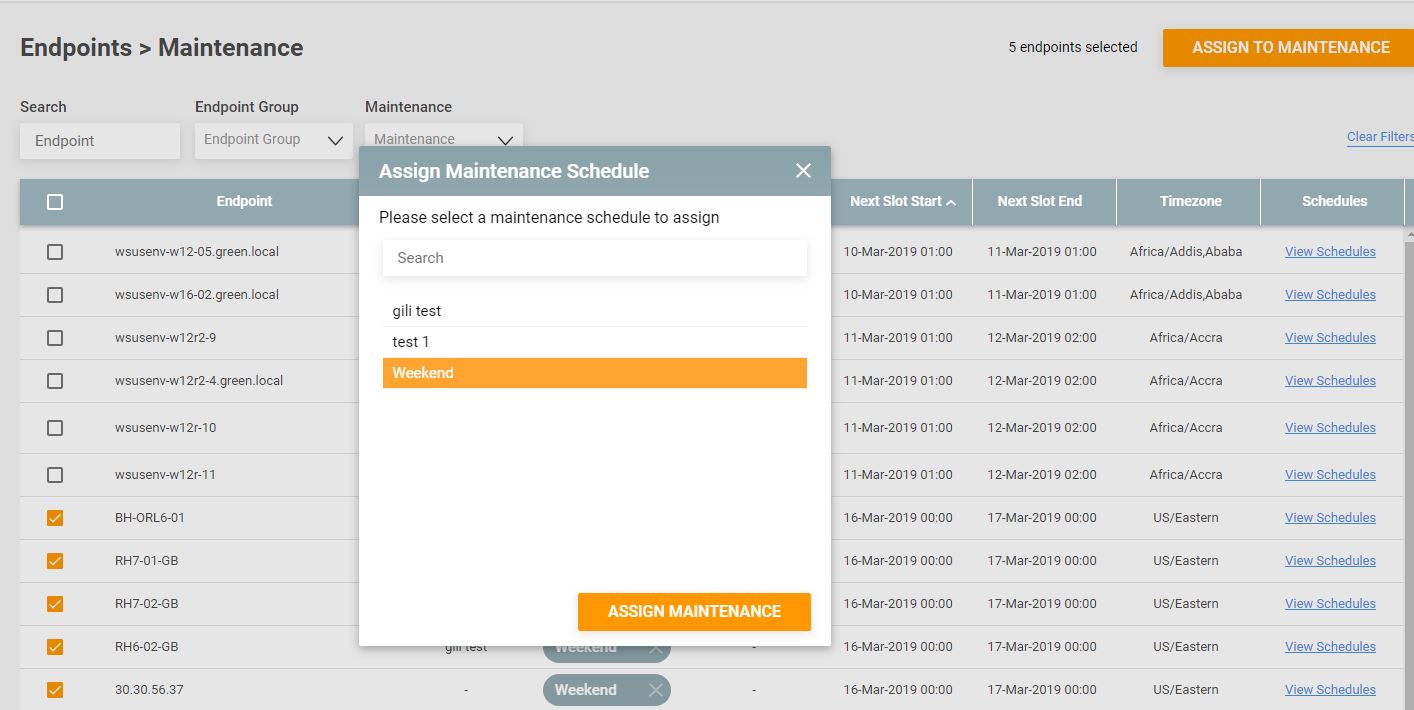 Reports
Reports can be downloaded by clicking on the bottom left "Download Reports" icon.
The available reports are:
Endpoints Maintenance Report (CSV) - downloading extended information on the filtered Maintenance Windows.