Here you can assign endpoints to a particular maintenance window. Each server can only be part of one maintenance window.
Note: Only managed endpoints (without the Patching Inapplicable exemption) will show here.
Maintenance Library
The Maintenance library contains a list of all the endpoints and the Maintenances Schedules they are assigned to.
To view the Library Select Endpoints > Maintenance

from the main menu

The Search bar at the top left corner will enable you to search by endpoint name only

You can also filter the library for Smart Groups, Maintenance Schedules, and Tags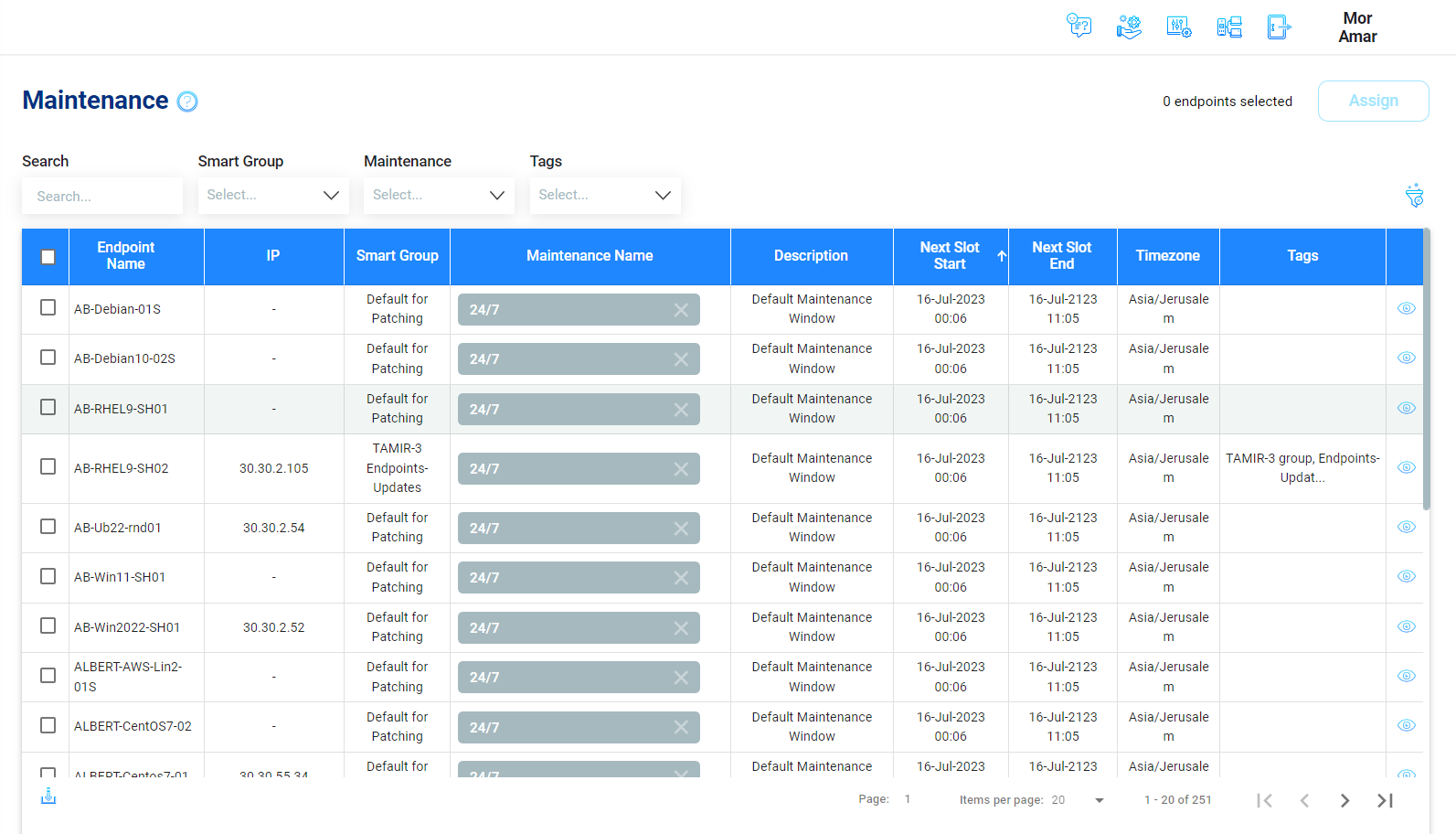 Assigning servers to a Maintenance Schedule
Select Endpoints > Maintenance

from the main menu

Select the endpoints you want to assign to the Maintenance Schedule

Click on

Assign -

a pop-up will appear with a list of the Maintenance Schedules you have created (see Maintenance Schedules)

Choose maintenance schedule and click

Assign

To remove a Maintenance schedule click on the X in the schedule tab

*Note* - You can also use the button to create a new Maintenance Schedule on the spot.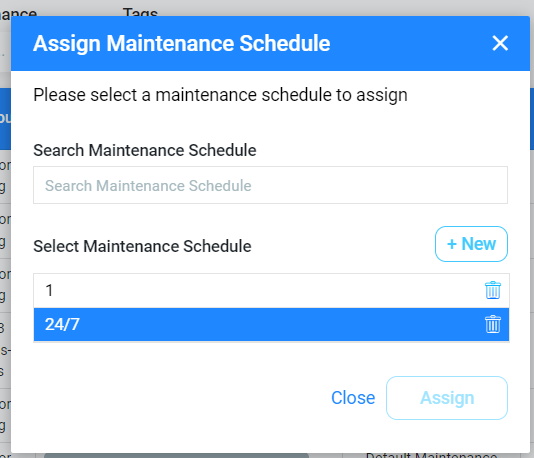 Reports
Reports can be downloaded by clicking on the bottom left Download Reports icon.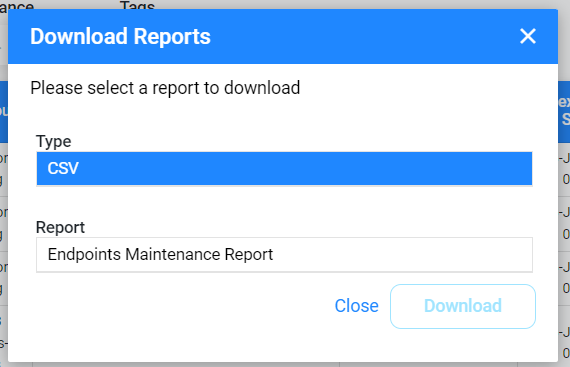 The available reports are:
Endpoints Maintenance Report (CSV) - downloading extended information on the filtered Maintenance Windows.
Maintenance Schedule Exemptions
Exempted servers are servers that at the moment cannot be patched. Some of the exemptions are related to maintenance schedules.
Maintenance Window Required

- Servers without a maintenance window cannot be patched. In order to fix such an exemption, assign a maintenance window to the server.

Awaiting Maintenance Window

- The server has an assigned maintenance window, however it has not yet arrived. Once date & time of the schedule occurs, patching actions will start.

Maintenance Window Expired

- The server has an assigned maintenance window but the date & time have expired and the server cannot be patched. To fix such exemption, assign a valid maintenance schedule to server.

Learn more on endpoint exemptions
Notes
Assigning a new Maintenance Schedule to an EP is audited in JetPatch Logs and Alerts with the following details:

Type - Audit
Time & Date
Endpoint involved
Description of the assigned Maintenance Schedule
User