Configure Publisher to Catalog (one-time setup)
Open updates publisher
Click on Catalog Workspace (lower left)
Click on Add (not add catalogs)
Catalog Path: http://catalog.jetpatch.com/JetPatch-Catalog.cab
Publisher: JetPatch
Name: JetPatch3rdPartyCatalog
Description: JetPatch3rdPartyCatalog
Support Contact: support@jetpatch.com
Click OK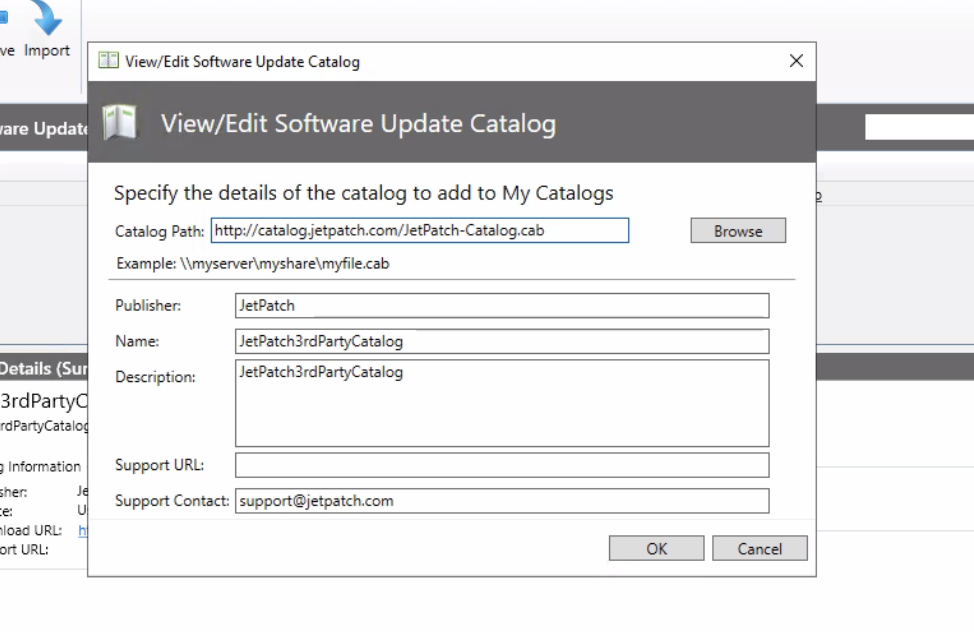 Importing Applications from JetPatch Catalog
In Tab Updates Workspace, click on "Import," select JetPatch Catalog (if you don't see JetPatch Catalog please contact the Support) and then click "Next".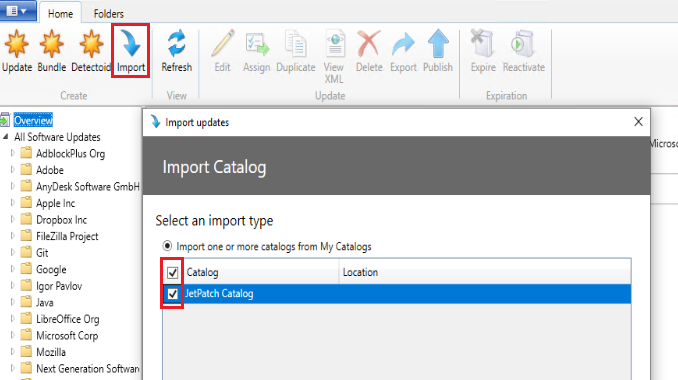 2. On the following page, please approve the certificate and click "Next".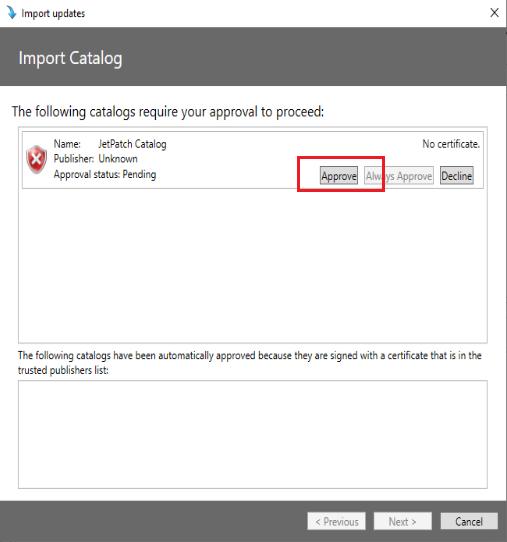 3. (Optional) In Case you already imported some of the programs, a window will pop-up asking you to confirm if you want to replace/overwrite the existing updates. Please click on "Yes to All"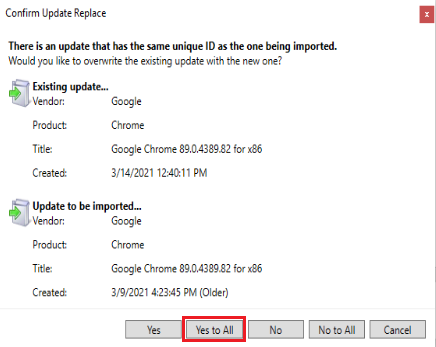 4. Once the updates are successfully imported you will see a summary of the imported and/or overwritten applications. You can click "Close".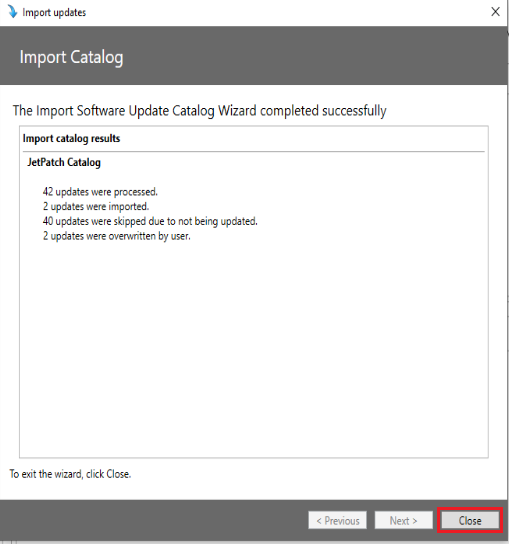 Publishing Applications to WSUS
1. Select as many application updates as you need, then click on "Publish".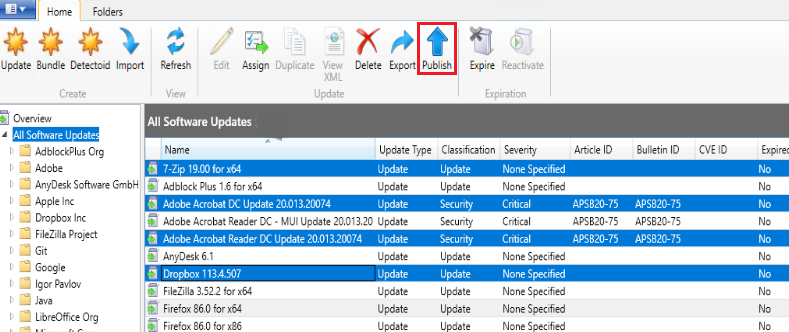 2. In the Publish option windows, select "Full Content" and then click "Next".
3. On the following page, the process of publishing will start and certificates windows will appear and ask you to accept each application's certificates. Please accept them all. The process can be long depending on the chosen updates. Please be patient.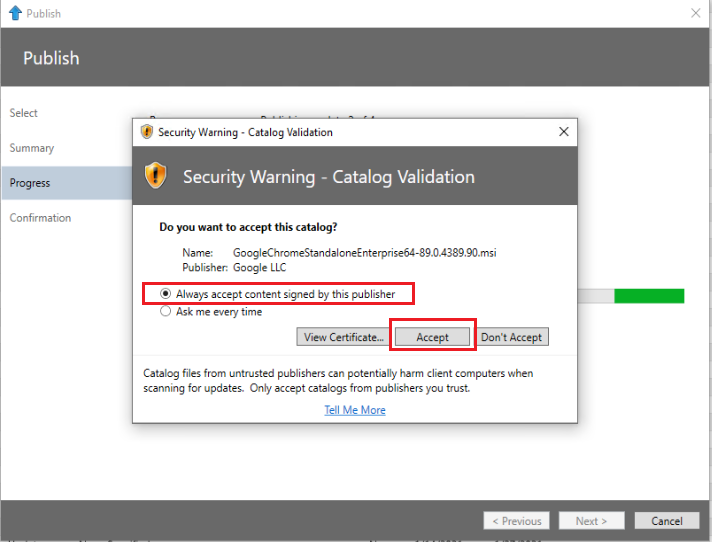 What's Next
Configure Windows Endpoints for 3rd Party Updates