An invalid credential error, can occur if the assigned account is incorrect or there are not enough permissions. You will see the following image in such cases:

Troubleshoot errors:
1. No access credentials have been defined
'Invalid Credentials' error is caused when no access credentials has been defined. To validate that go to Platform Configuration > Servers page > Table Settings > Check 'Assigned Account'. See if there is an assigned account. If there isn't, just easily assign account:
Select server and click the 'Server Actions' button.
Add account / Apply an existing account for the server.
Refresh server status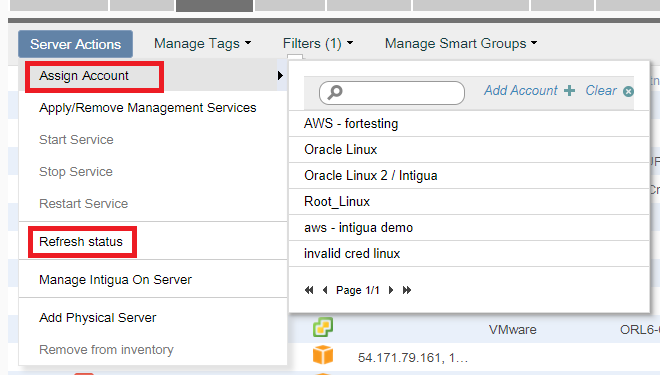 2. Incorrect assigned credentials
Validate that the user/password you've entered are indeed correct. If they are not, you can easily edit existing credentials or add new credentials.
Go to Settings > Server Accounts
Click 'Edit Credentials.
Edit / Remove
Change the relevant values and click 'OK'
Close and refresh the server status