Version: 3.7.0.19
Date: November 30th, 2017
New Features
New Tool Catalog
New VAI image upload
New Library Pages / Manage Services - Edit / Copy service
New Images grid
Scheduler for policy rules
Azure Migration Planner (AMP) Integration
Configurable installation location
Amazon Linux support
Memory Utilization Improvements (~30%)
ARM Performance Improvements
Added active directory as a discovery source (beta)
Desktop support (beta)
Application packaging - command line (beta)
Tools / Apps Discovery - Unmanaged (beta)
New Tool Catalog
JetPatch 3.7 introduces a new Tool catalog. This is your starting point for any action related to tools.
From the new Tool catalog you can now upload new tool images (VAI files) and manage each of the tools simply by clicking on its icon.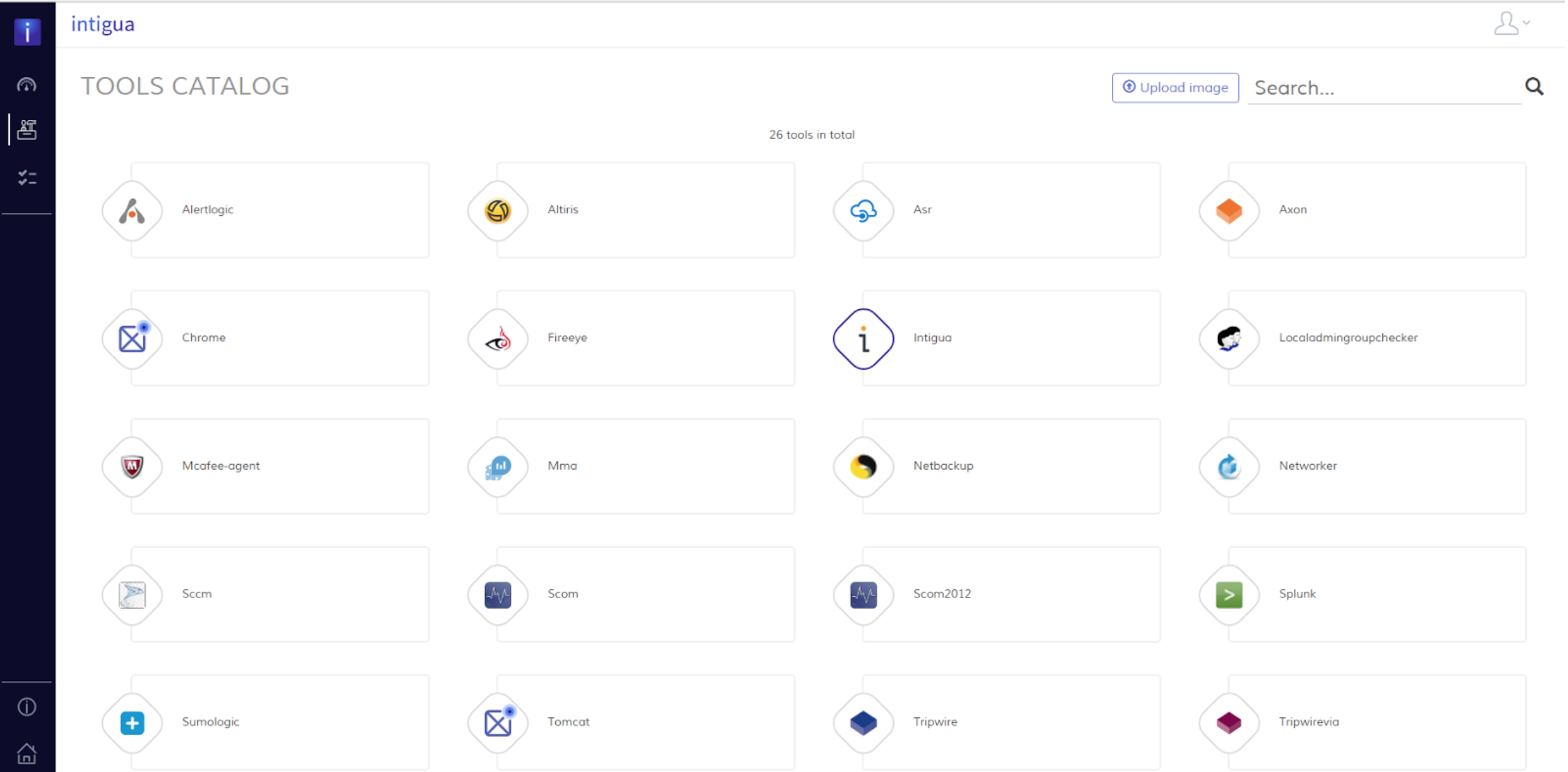 New VAI image upload
Uploading a new tool image in a VAI file format could be done from either the Tool Catalog
or from each Tool page Images tab.
Any image for any tool could be uploaded from the Tool Catalog page.
If the upload was initiated from a specific tool's page only images of this specific tools could be uploaded.
Upload image enables upload of multiple files. Once files were selected JetPatch display the details of each image.
If a specific file was already uploaded to JetPatch an error message will be displayed.
The user can modify the upload images list before clicking the Upload button.

New Library Pages / Manage Services - Edit / Copy service
From the Tool Catalog the user can view and now edit and copy management services.

New Images grid
The new Image Grid was added as a new tab for each Tool page.
The Image grid shows a list of all the images (VAI files) that were uploaded to JetPatch. The image file name, its display name, supported OS and architecture are listed together with the image version.
In the "Used for" column JetPatch will indicate which image will be used when a deployment action will take place on a specific OS. If the space is blank it means that this specific image will not be used for any new deployment.

Scheduler for policy rules
When creating a policy rule the user can define specific schedules in which the auto-fix of exceptions will take place.
By default the scheduler is turned off meaning an auto-fix action can always take place.
The user can limit all auto-fix actions or just Upgrades to specific time frames.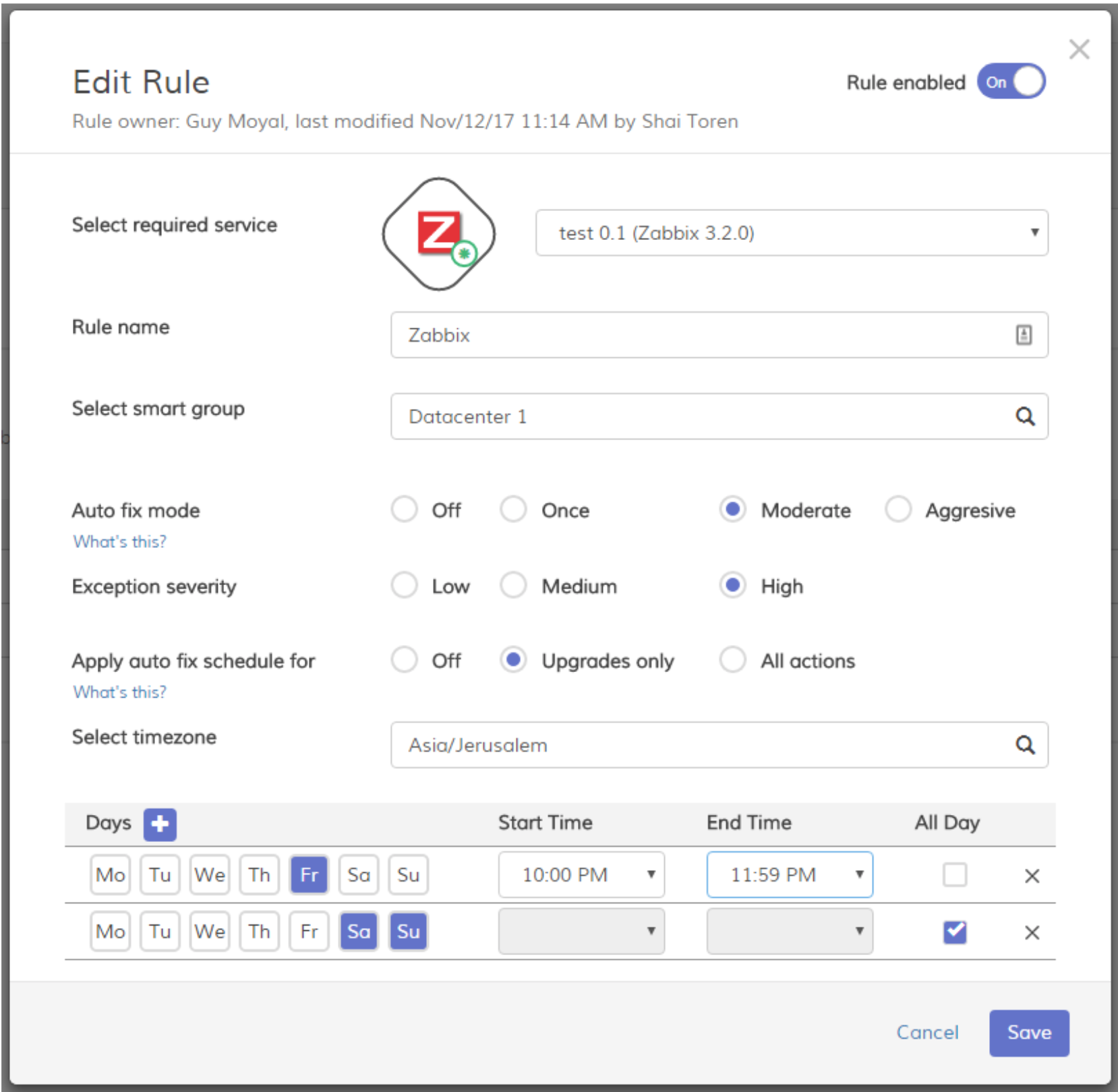 A time frame could be defined by specific start and end times or could be set too all day long.
Note 1: the times are set according to the user's browser's local time zone as indicated in the 'selected timezone' window. Always pay attention to the timezone this schedule is defined for.
Note 2: Indication for existing exceptions to policy rules are always shown regardless of the auto-fix schedule activation.
Azure Migration Planner (AMP) Integration
JetPatch helps customer migrating their workload to Microsoft Azure by offering simple automated solution that is tightly integrated with MS Azure Migrate Portal.
For more details please look our website.
Note: This feature is turned off by default.
Additional features added in version 3.7:
Configurable installation location - The user can specify the location of the temp folder used for the installation process.
Amazon Linux support - JetPatch now fully support AWS Linux flavor.
Memory Utilization Improvements - Memory utilization improvements were introduced to this version improving system performance.
ARM Performance Improvements - Integration with Microsoft Azure discovery source performance were improved.
Added active directory as a discovery source (beta)
A new discovery source is now available. JetPatch can detect computers by querying the Active Directory. The user can control the base DN as well as the specific query that will be used.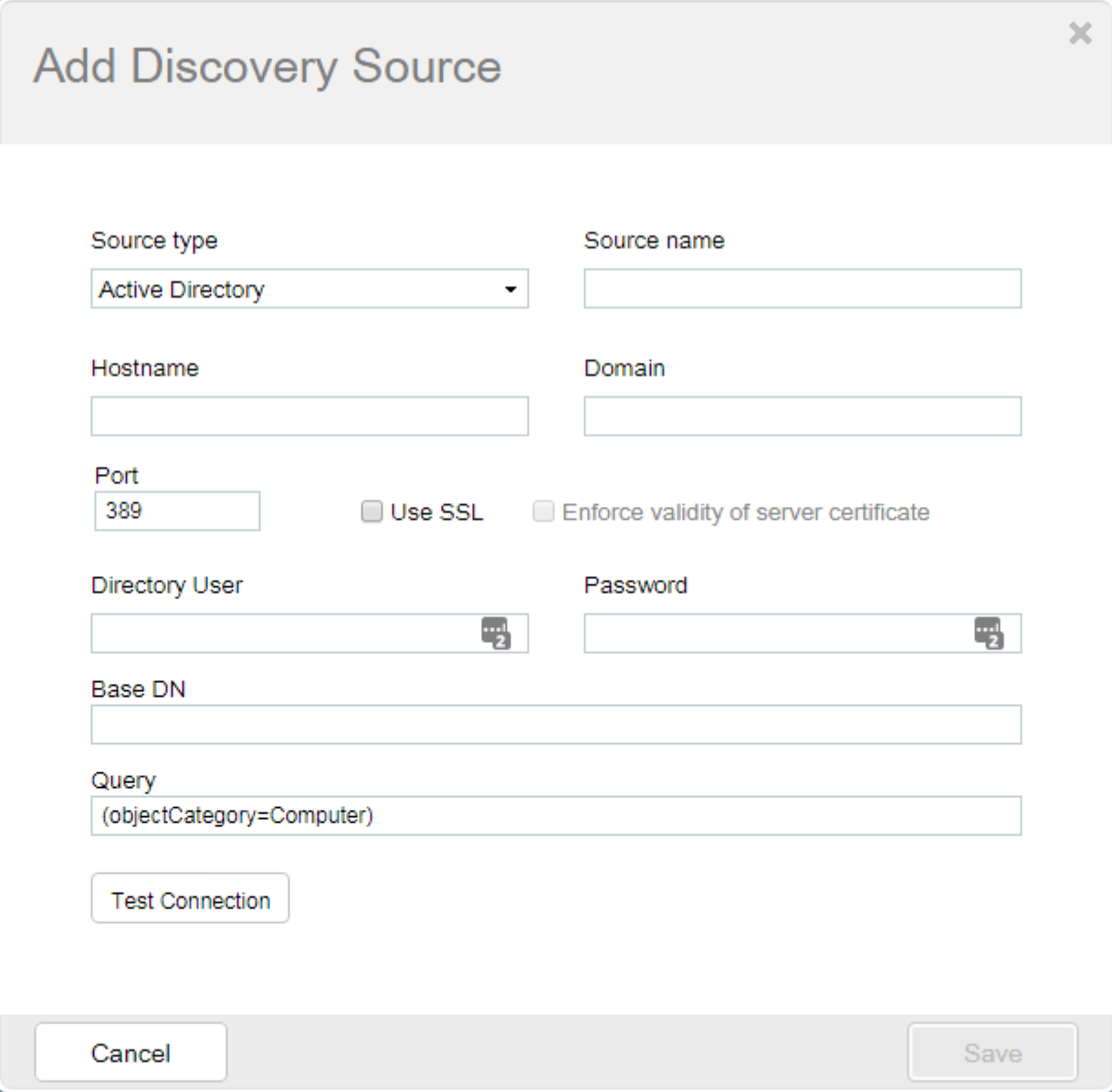 Desktop support (beta)
JetPatch expanded its support to include not only server but also Desktops and Laptops.
Using Active Directory queries the user can simply add all desktops and laptops and enjoy all JetPatch's features and functionality on desktops.
Application packaging - command line (beta)
Using this simple packaging tool JetPatch can now package and manage every all applications and manage it as any other tool.
Applications will be shown in the Tool Catalog and could be managed from the server tab or using the Policy manager.
Tools / Apps Discovery - Unmanaged (beta)
A new cool feature lets JetPatch discover any tool or application deployed on the systems it is managing.
JetPatch gives visual indication for unmanaged tools including if the sowtware is deployed, running or not running (assuming is uses services) and a list of properties and their values.
The list of discovered software could be managed and updated by replacing the discovery file (JSON format) from the library page.

Once uploaded the new files replaces the existing one and will be distributed to all managed endpoints within few minutes.
An Unmanaged tool is indicated by a blue dot on its icon -
Unmanaged tools are also shown in the Tool Catalog but have only the Overview tab indicating the endpoints with the discovered unmanaged tools or applications and marked by a empty circle

. This view could also be filtered by Managed or Unmanaged.
Notes:
A tool that has both Managed and Unmanaged instances will be merged to one tool after some time passed.
If an unmanaged tool is no longer being discovered (as it was removed from the JSON file) and this tool was not also managed by JetPatch, it will be deleted from the Tool Catalog after 24 hours.
Known Issues
Servers in "As Package" status - to be fixed in upcoming version
Fixed Issues
Removing and installing agents on a bulk on servers
JetPatch messages flooding the connector logs and preventing operations
Policy is not working on a specific server within the smart group (Ticket #972)
Test connection isn't working properly on ARM discovery source (Ticket #969)
Policy applied on smart group with Windows and Linux servers doesn't deploy rules defined for Linux (Ticket #869)
Message flooding catalina.out (Ticket #998)
Cannot configure the statistics value in the connector when the enable aggregate limits parameter is unchecked (Ticket #937)
Wrong disk space reported on a machine (Ticket #935)
Logs & Alerts | Tag a server/s | Missing info about the tagged servers