From time to time you would want to patch your environment outside of your regular patching cycle due to:
Fix zero-day vulnerability.
Deploy a critical patch for your environment.
Deploy a patch that failed in the previous patching cycle.
Meet the expected SLA.
| | | |
| --- | --- | --- |
| Regular Remediation Plan | | Emergency Remediation Plan |
| As configured for each Endpoint | Execution Time | As configured in the Remediation Plan creation |
| In Endpoint -> Maintenance | Maintenance Schedule Configuration | In the Remediation Plan creation |
| Endpoint | Relevant Scope | Endpoint Group |
How to configure Emergency Remediation Plan
Create a Maintenance Schedule
JetPatch will execute the Remediation Plan on a predefined Maintenance Schedule.
If the Maintenance Schedule does not exist in JetPatch you can create it in Maintenance Schedules.
Assign Emergency maintenance for a Remediation Plan
In the first section of a Remediation Plan, you can mark the "Emergency remediation plan" check box. This will add the Emergency icon (

) to the title of the Remediation Plan.
After configuring the actions "Approve Patches" and continue to the "Create Cycle" step, a new column "Emergency Maintenance" will appear in the shown table.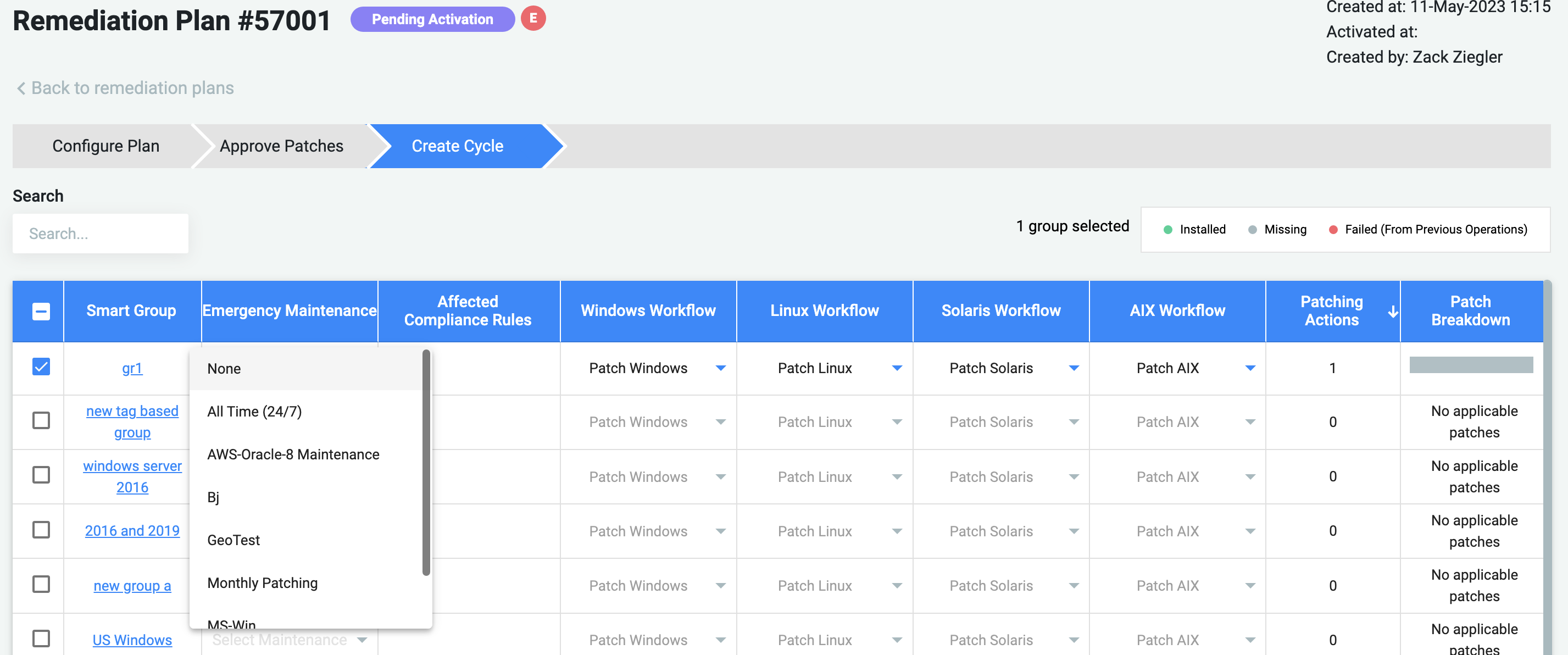 Click on a relevant Endpoint Group and choose a Maintenance Schedule from the list.
Note: If you want to exclude certain endpoints from the emergency remediation plan, feel free to suspend those endpoints.