CSV Creation
The
CSV
format should have the following order (left to right):
AssignTag
ServerName
HostName
IP
If the tag does not exist - JetPatch will create it automatically
In order to get Server information, download the Servers Report (csv) (Servers > Table Settings > Generate Servers Report (csv))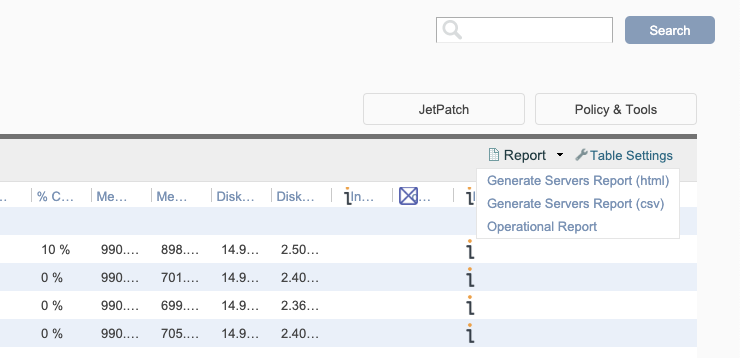 See the attached CSV as an example.
Note1: Filling out HostName and IP are optional.
Note2: Header row is mandatory
Note3: If you fill out IP address, only have one IP per row, even if the CSV report has multiple IP addresses.
Uploading CSV
To import, go to Servers > Manage Tags > Import tags from CSV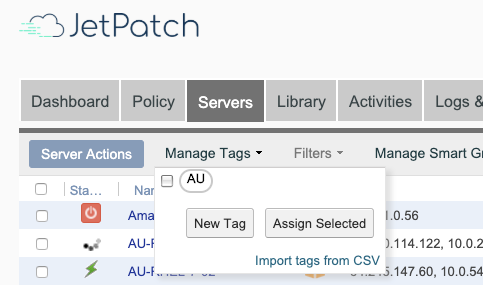 Tags should be imported shortly