CSV Format
The
CSV
format should have the following order (left to right):
AssignTag
ServerName
HostName
IP
See the attached CSV at the bottom of the article as an example.
Important Notes
The header row is mandatory
If the tag does not exist - JetPatch will create it automatically
Filling out HostName and IP are optional.
If you fill out the IP address, only have one IP per row, even if the CSV report has multiple IP addresses.
In order to get Server information, download the Servers Report (CSV) (Servers > Table Settings > Generate Servers Report (CSV)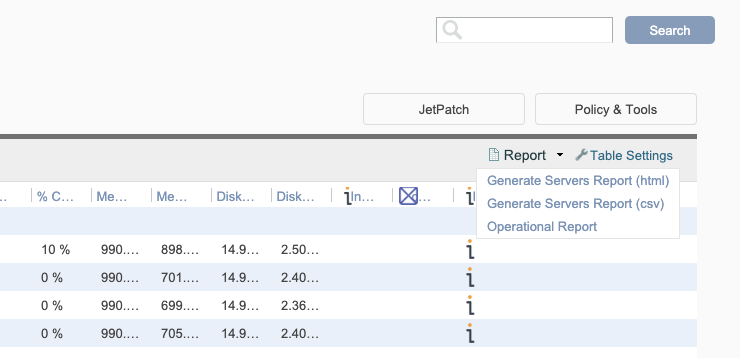 Import - Uploading CSV
Tagging Endpoints in Bulk is Available in Two Ways
Servers > Manage Tags > Import tags from CSV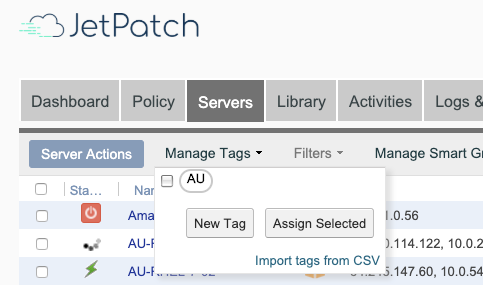 Endpoint Management > Manage Tags > Import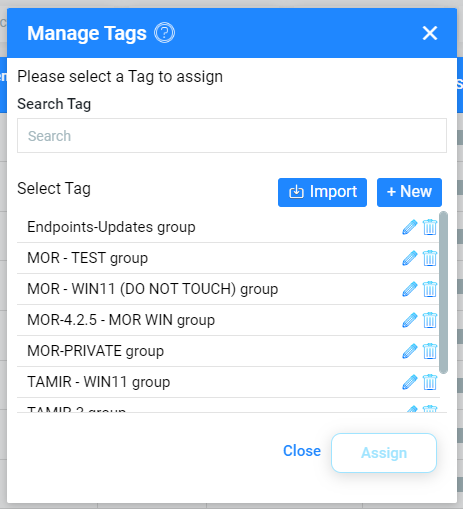 When the user Press 'IMPORT', He will be able to Import Tags by Press 'IMPORT' Button from CSV File with the correct format
All Tags will be added & displayed on Tag List