The Remediation Plan compliance report gives you a complete overview of the compliance report status.
Go to: Patches > Remediation Plans > Choose Remediation Plan and click on the Compliance Report icon (

).
Compliance Report Information
Snapshot of the Remediation plan status:
Percentage of

Plan installed based on the requested compliance - Plan installed, Updates that have failed, and the Expected baseline compliance.

Patching Actions Status

Endpoints Exemptions
Patching Action Status - Graph

Number of endpoints and their status

Devices Status

Here you can see the Problematic Endpoint - Require Attention for Non-compliant Devices
This explains the Reasons why a remediation plan can't be fully executed. For more Information Please Access - Endpoint Exemption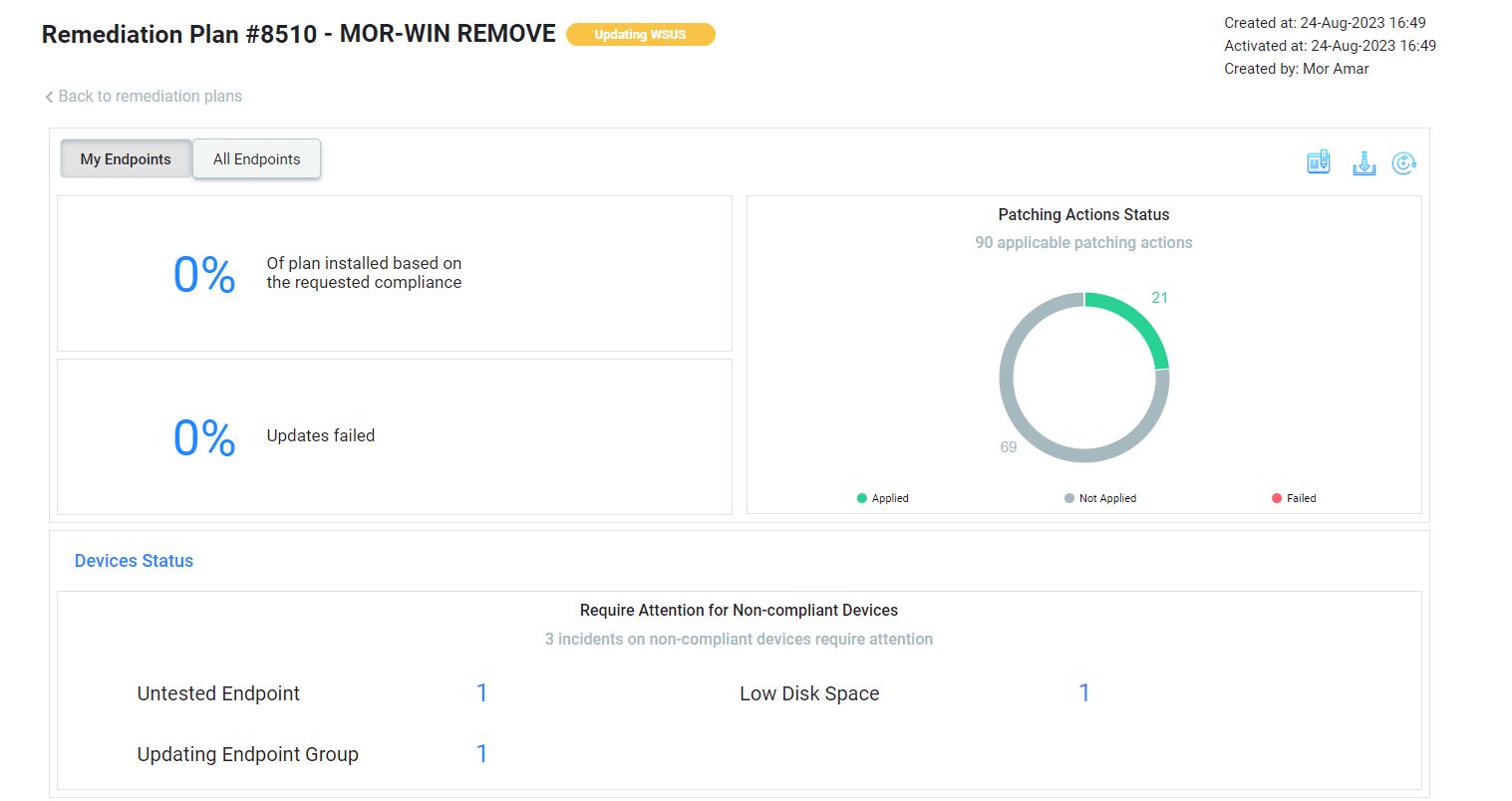 Patches Compliance And Installation Progress
Break down of the Patch statues, if and where they were installed and applied.
Clicking on the bar will take you to the endpoint management table.

Filter by: Name, Remediation Plan, Group, Operating System, Patching Status, Compliance, Vulnerability Scan, and Exemption.

View Details of the patch: OS/ Products/ Category/ Severity/ Release Date/ How many endpoints it is needed on.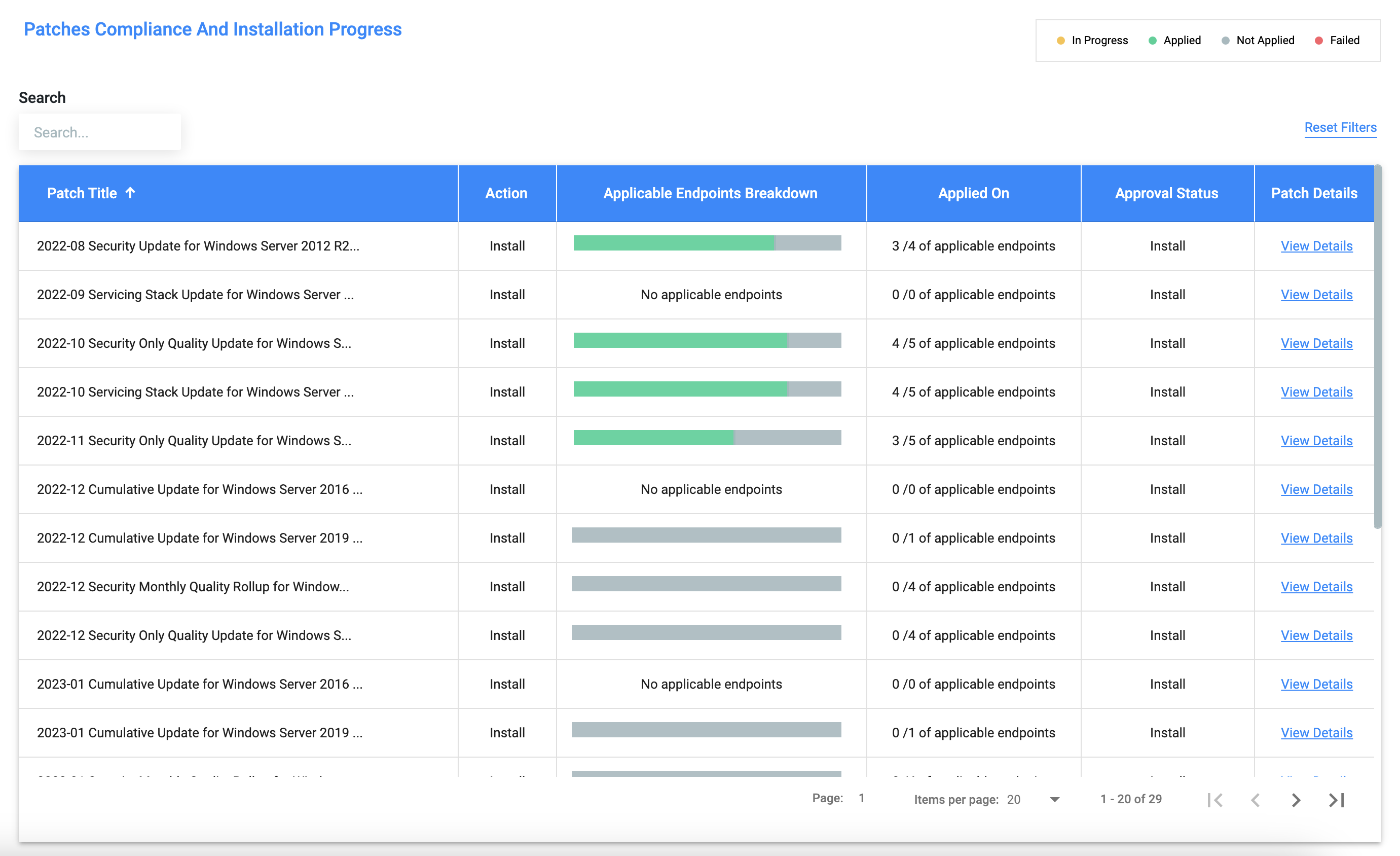 Applicable Endpoints Compliance Status
The compliance status of endpoints assigned to this remediation plan.
Clicking on the Patching Status bar will take you to the patch catalog for more information.

Filter by: Name, Group, Operating System, Patching Status, Compliance, Vulnerability Scan, and Exemption.

Exemptions column: indicates the reasons why an endpoint will be exempted from this remediation plan. If the exemption column is empty the server can be patched.
Reports
Reports can be downloaded by clicking on the top right Download Reports icon (

).
The available reports are:
Remediation Plan General Report (CSV)

- downloading extended information on the current remediation plan.

Patches Action for Endpoint (CSV)

- Matrix describing the patches actions on the endpoints as part of the remediation plan actions.

Remediation Plan Report (PDF)

- A PDF report that includes all the details as shown in the UI with detailed Devices Status.

Activities
New Button to Navigate User to Relevant Activities (filtered by RP)
Clicking on the Icon will Navigate the User to the 'Encpoint > Activities' Screen, Filtered by Remediation Plan ID