Here you can assign endpoints to different tag-base smart groups Endpoints can be a part of multiple smart groups. Tag-based smart groups can also be created on this page.
Groups Library
The Groups library contains a list of all your endpoints, in the last column you can see which smart group they are assigned to.
The Search bar at the top left corner will enable you to search by endpoint name only

You can also filter the library by Smart Group, Operating System, and Tags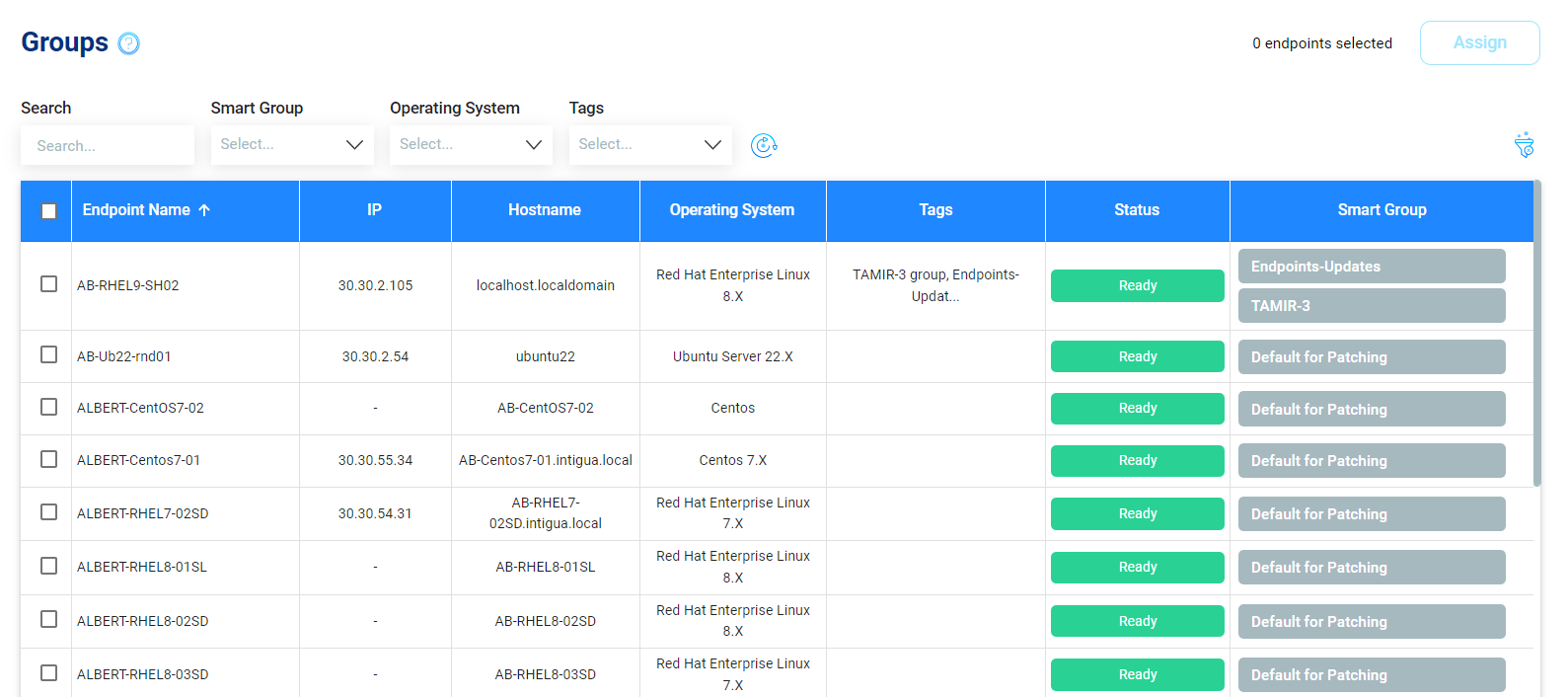 Status
Ready

Computer assigned correctly to Smart Group (Synced if Needed)

Updating Endpoint

Computer assignment to Groups is currently running or still Syncing (if Needed)

Update Failed

JetPatch could not assign the computer

Unable to run the activity on the endpoint/WSUS

The Activity Response is Wrong
Assigning Smart Groups
By selecting one or more endpoints, you will see the Assign Smart Groups button in the top right hand corner turn blue. You can use this to assign the select endpoint(s) to existing Smart Groups.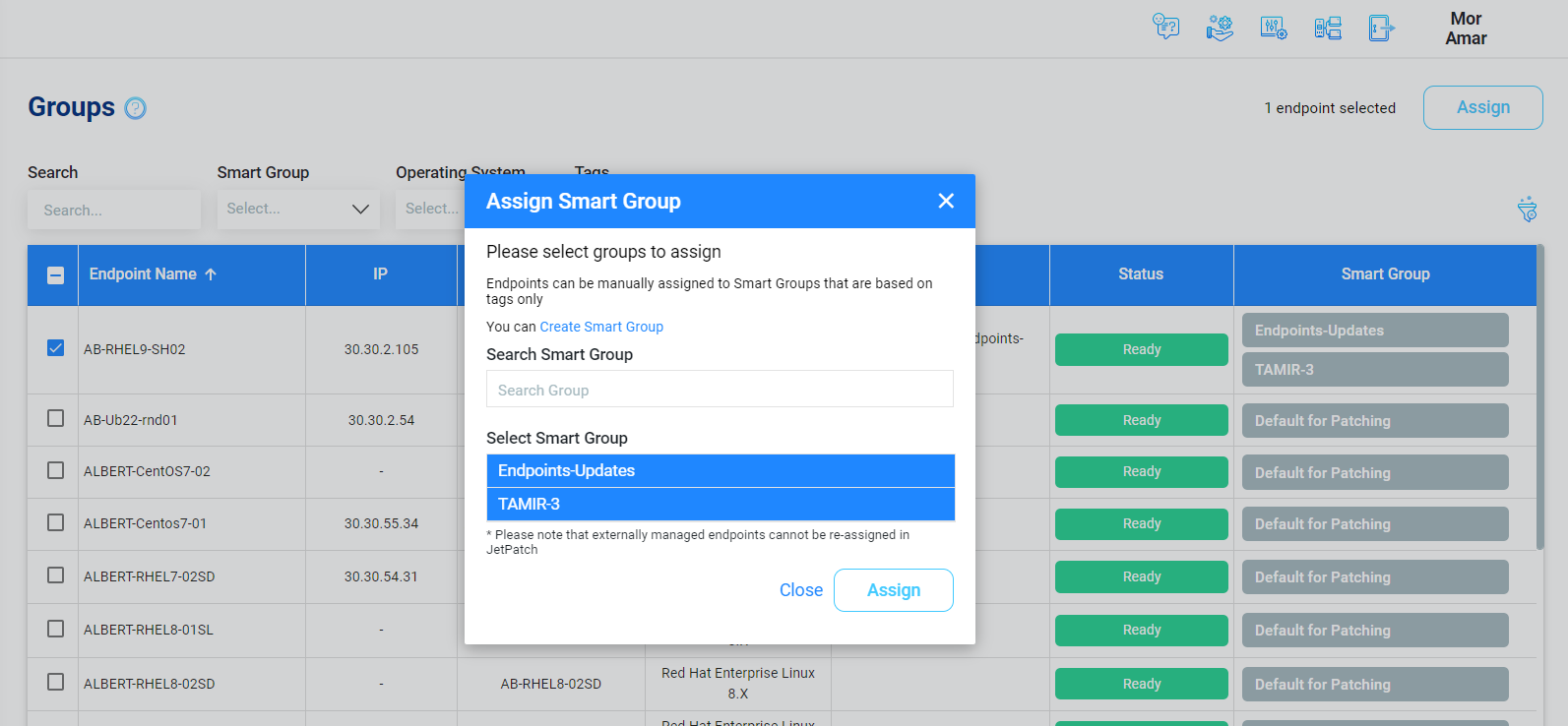 Create New Smart Groups (Tag-Based)
From the Assign Smart Group window, you will see the Create Smart Group link directly above Search Smart Group. You can use this feature to make a new Smart Group, which will be based on a new tag.

Note: If the user is interested in creating a SMART GROUP according to extended settings, this can be done according to the details in the above document - Smart Group Management
Filtering by Smart Group
Clicking on Smart Group Name will Filter Table View according to Clicked Smart Group (Same as on 'Endpoints > Management)

After Clicking

Reports
Reports can be downloaded by clicking on the bottom left "Download Reports" icon.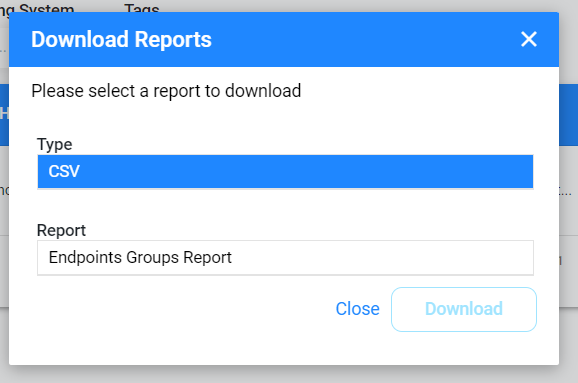 The available reports are:
Endpoints Groups Report (CSV) - downloading extended information on the filtered endpoint groups.