Deploying Connector on the Endpoint Itself Overview
Prepare the MSI Package
Create a shared folder and place a copy of the MSI package.

This will be the distribution point of the MSI package to the network.

In our example, a shared folder named "Software" was created.
All the domain users and all the domain computers were given read permission over this folder.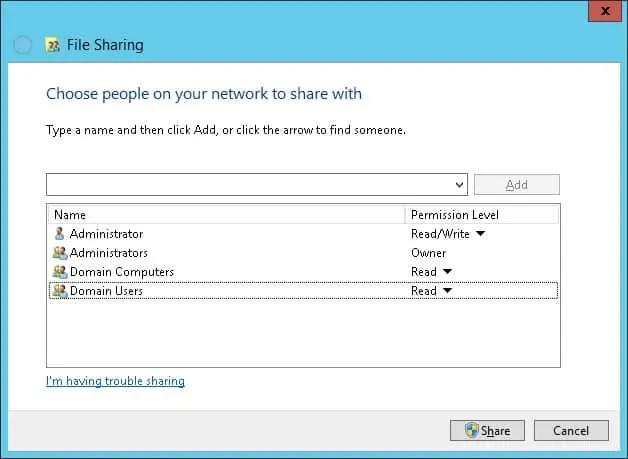 In our example, this is the path to access the network share.
\\FileServer.domain.com\Software
Prepare the GPO
1. On the domain controller, open the group policy management tool.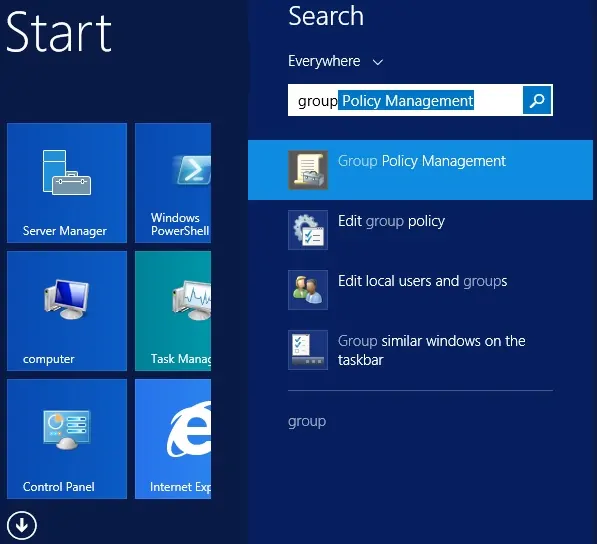 2. Create a new group policy.

3. Enter a name for the new group policy.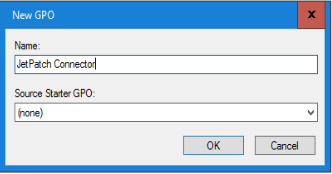 In our example, the new GPO was named: JetPatch Connector.
On the Group Policy Management screen, expand the folder named Group Policy Objects.
4. Right-click your new Group Policy Object and select the Edit option.

On the group policy editor screen, expand the Computer configuration folder and locate the following item.
Computer Configuration > Policies > Software Settings > Software installation
5. Right-click on the Software installation folder and select the option to add a package.

6. Select the MSI package in the network share. (Use the full domain share address)

7. Select the ASSIGNED option.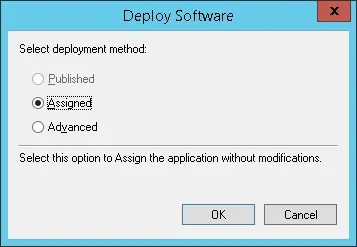 VLink Installer should now appear in the GPO with the exact Source address of the MSI

8. To save the group policy configuration, you need to close the Group Policy editor.
Congratulations! You have finished the GPO creation.
Applying the GPO to install the MSI package
1. On the Group policy management screen, you need to right-click the Organizational Unit desired and select the option to link an existent GPO.
2. In our example, we are going to link the group policy named MY-GPO to the root of the domain.

After applying the GPO you need to wait for 10 or 20 minutes.
During this time the GPO will be replicated to other domain controllers.
3. To test the configuration, reboot a remote computer and verify if the software was automatically installed.
The remote computer must be able to access the network share where the MSI package is located.