In addition to the output provided in the activities log, you can get simplified output via Logs & Alerts.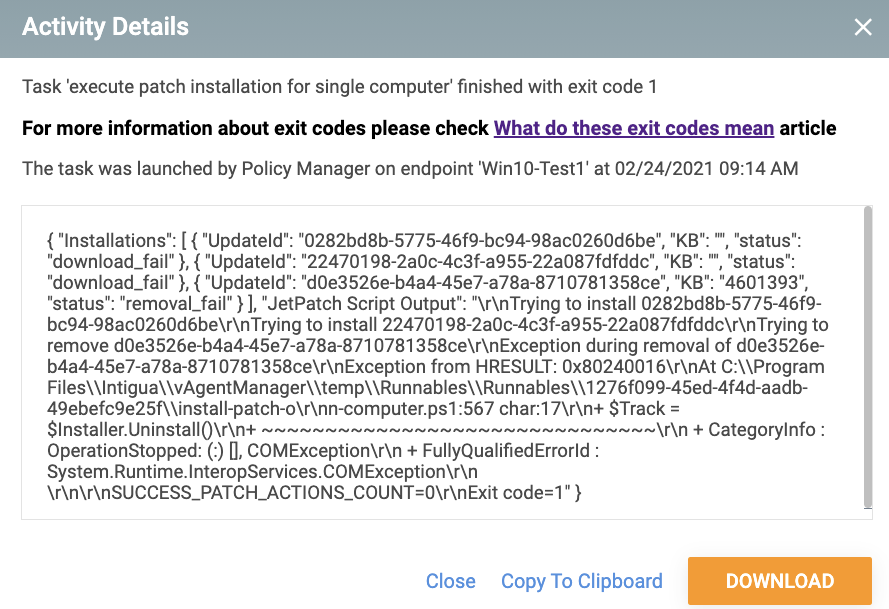 Go to Platform configuration
Click on Logs & Alerts and filter Type on Error
Filter Description on "Patch installation failed on computer"
Click on Details to view the message
Note
pre-patching is expected to run again whenever patching fails.
Example Scenario:
Pre-patching succeeds, so it moves to patching
patching fails
Post-patching skips (by default)
Pre-patching will start again.