To check the maintenance window an endpoint had been assigned to after a patch execution had taken place, see the steps below:
First step is to go to Platform Configuration → Logs & Alerts
Once in Logs & Alerts, search for when the patch execution took place on the endpoint using the drop down filters. Then select the search Icon under the column: details.

This will present the maintenance window that passed to the endpoint for execution. The relevant parameters include: maintenanceStart, maintenanceEnd. Below is an example of the image you should see after selecting details.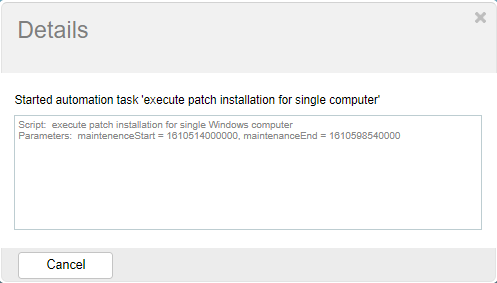 The values found next to the parameters are in EPOCH time (GMT+0) and can be easily converted using this link.