Prerequisites
WSUS
The 3rd Party Software Plugin should be installed in the Primary WSUS machine
WSUS must be at release 6.2 or greater.
Machine
Operating System - Windows Server 2012 / 2012R2 / 2016 / 2019.
.NET Framework 4 or greater must be installed.
The credential used to run 3rd party software plugin must be part of the "Wsus Administrators" group of the Wsus Server
Install and configure the 3rd party software plugin
Download

- Get the latest release on GitHub and download the archived file as described in the image below

Unzip Files

- Uncompress the archive into a folder of your choice.

Launch JetPatch 3rd party software plugin

- Run the "Wsus Package Publisher.exe"

Connect to WSUS

- Click on the "Connect/Reload" button on top of the application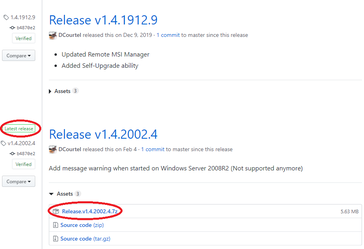 Certificate Configuration
The 3rd party software plugin will sign the packages with a certificate that should be configured for each client as well.
Steps:
Open settings

- In WPP go to Tools → Certificate

Insert Password

- Fill the certificate password

Load Certificate

- Click on "Load the certificate" (certificate format is "pfx")

The pfx certificate is provided by JetPatch team.

Restart Server

- Restart the WSUS Server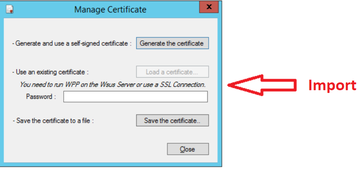 Validate Certificate
To validate the certificate was created/imported successfully, open the WPP and click on "Help → About" from the top of the window.
In the "About" popup window you should see that the "Certificate" is with a "Valid" value.
Deploy your code signing certificate to clients and WSUS
On WSUS
Configure Code Signing Certificate on WSUS server
It should be listed twice on the server in the local certificates MMC (Publisher & WSUS):
Non-domain-joined clients:
Upload the certificate to the client
Double-click certificate on each client and install to the "Trusted Root Certification Authorities" and "Trusted Publishers":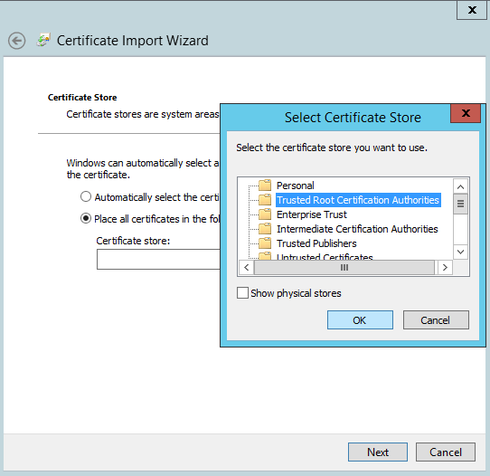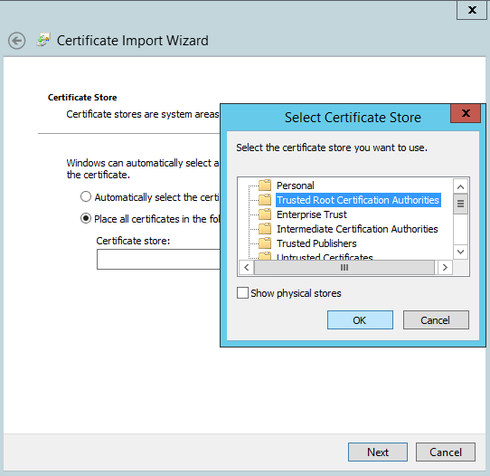 Domain-joined clients:
Create/edit a GPO used to import the certificate to all the endpoints in the domain (Computer Config > Windows Settings > Security Settings > Public Key Policies):
Configure the Windows Update Agent settings
Follow the instruction in Endpoint and JetPatch Configuration for WSUS article in JetPatch Knowledge Center.
Note - It may also be required to adjust the PowerShell Execution Policy.
What's Next?
The next thing is to configure the JetPatch 3rd Party Software Plugin to use the JetPatch Catalog.